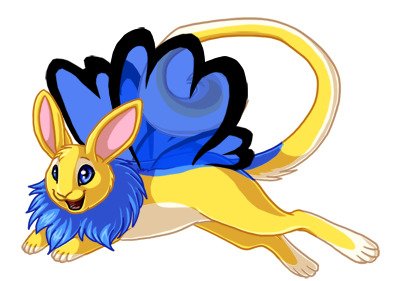 I'm so bad in naming things D: oh well,
I went to the forest with my family and dog and that was FUN!! little Luna is soo cute



!! she had so much fun, running after my brothers, sister and me, as fast as she could run, and meeting other dogs. there where many other people with dogs, and it was a great day! of course, Luna was tired out when we went home and she slept for several hours, the little puppy <33
about my fingers, it's getting worse and worse, but we have no idea what it is, I'll see a doctor this week (again...) and I hope he can FINALLY tell me what to do or at least what it is and if it'll get better, 'cause this is annoying me to no end D:
and a new journal header with my fursona Michy

yay, do you like her??

and a footer featuring one of my fantasy rodent creatures, Niga!! yay, I love her too